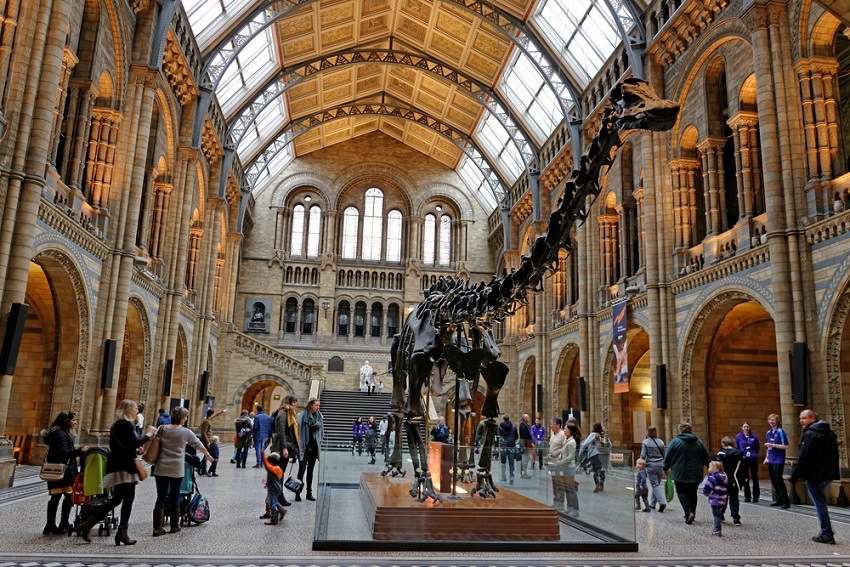 July 7, 2017 4:24 pm
If you love updating your social media and choosing the perfect filter, London is an excellent place to visit. The architecture is so varied, experiences are so wide-ranging, and the aesthetics are so striking that you can find hundreds of beautiful places to keep your Instagram updated. Here are a few of our favourites for a little inspiration.
St Paul's Cathedral
The dome of St Paul's is probably one of the most iconic pieces of London architecture. Close ups are easy to come by, but there are a few different perspectives you may want to try. For example, if you cross the river near the Millennium Bridge there is a man selling bubble guns – you can take a beautiful picture of the roof in the background, with bubbles and the Thames in the foreground. Alternatively, head to One New Change shopping centre and take a picture of St Paul's Cathedral from the lift.
Shoreditch Street Art
Shoreditch is undoubtedly one of the coolest areas of London, filled with artisanal shops, bars, and galleries. It's also home to some of the capital's best street art. Just head to the area and walk around, you're bound to find something insta-worthy.
Natural History Museum
The Natural History Museum is an incredible piece of architecture – head to the main hall for breath-taking views down the staircases. It can be crowded on weekends, so try to head in early on weekdays for fewer people in your photos.
Columbia Road Flower Market
London's markets are exceptionally beautiful, Borough Market is a foodie mecca; while Portobello Road is create for odds, ends, and curiosities. Columbia Road Flower Market is exactly what it sounds like, it looks and smells sensational and is definitely worth a visit with your camera.
Bywater Street, Chelsea
If you prefer your pastels on the buildings rather than on blooms, Bywater Street is a must-see. The charming street features beautiful terraced houses all painted in different shades of pink or purple. A great spot for some quirky street shots.
Red Phone Box by Big Ben
Sometimes you just have to go with the clichés – the red phone box on Westminster Bridge just near Big Ben is a prime photo spot for visitors, with two iconic pieces of London in one shot.
Categorised in: London Activities, Sightseeing
This post was written by Izabela Sikorska