January 21, 2017 10:31 am
London has so much to see and experience, but what is the best way to do it? Whether you're coming to London for the first time or just want to get to know your home a little better, you can get to know London a little better by taking in the sights.
There are plenty of ways to see London and get around – from walking, to taking the public transport system, or taking an organised tour of the city.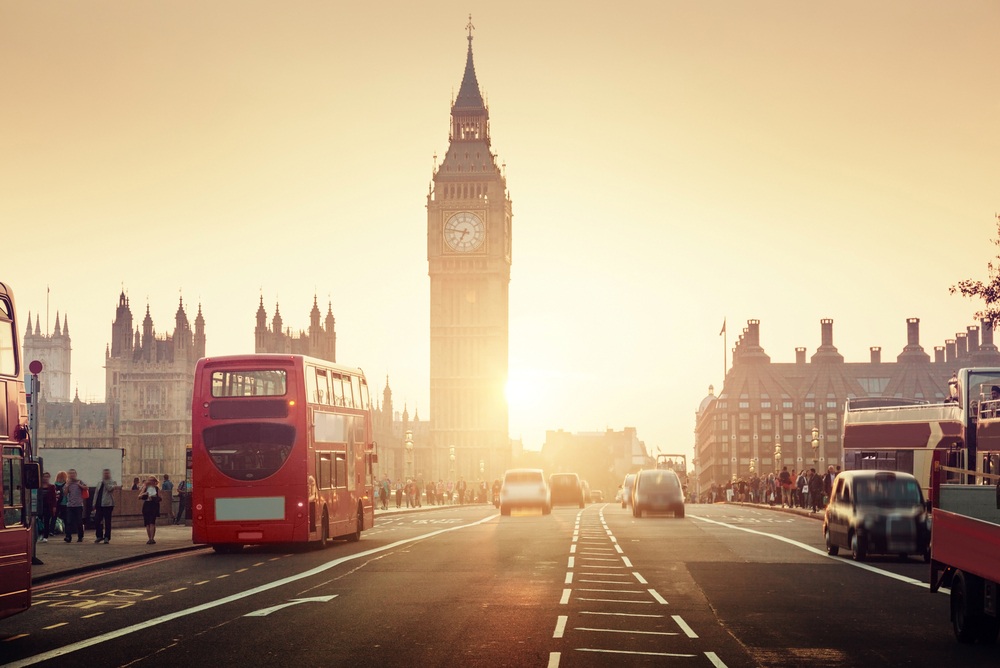 Here's a roundup of our favourite ways to see the city and some pros and cons of each.
Walking Through London
Most of London's attractions are concentrated in a small area in the centre of the city, so walking is definitely an option if you have some comfortable shoes and time on your hands.
Pros:
You can decide your own pace and route
You can go into attractions
You could discover things you didn't plan to see
It's free
Cons:
British weather is notoriously wet, which could put a damper on your day
Extensive walking isn't suitable for large families or small children
Some places, like the area around the Houses of Parliament, are very congested
You will need to research and plan your route in advance, as well as information about the main sights
If you're not good at reading maps there is a risk of getting lost
Taking the Tube
The tube is London's main transport system, famous the world over and beloved by Londoners who rely on it for their commute and their social travel. You'll be moving through the boroughs like a true Londoner!
Pros:
It's the fastest way to get between different attractions and avoid the traffic
You're experiencing 'real London' in between the tourist hot spots
You can plan your route yourself, focusing on your own interests
You can go into attractions when you visit them
Cons:
It's very congested at peak times and can be stuffy in summer
You don't have a tour guide and will need to research each attraction yourself
There is a cost attached, which depends on where you are starting and where you are going
Multiple exits at each station can be confusing, so there is a risk of getting lost
You're stuck underground rather than seeing more of London en route to your next destination
British weather may strike at any moment
A Hop-On Hop-Off Tour
This is transport designed around seeing and getting to know London – you can move between attractions in a guided tour and get off at each stop to investigate further if you're interested.
Pros:
Guided tour with pre-determined stops
You see London in between the destinations
You can go into attractions when you visit them
Suitable for families and small children
Cons:
This is the most expensive option, especially if you also need to buy tickets to each destination in addition to the tour tickets
Tours are generic and not tailored to your interests
You only see London from the road
Most hop-on, hop-off companies have multiple tours, so it can be difficult to see all of the main attractions in a single tour
Organised London Tours
Organised tours are tailor-made to help visitors see the main sights of London and enjoy the process. You can choose a tour that suits you and your interests, focusing on the side of London you really want to get to know.
Pros:
You can choose from a range of tour options to find what you're interested in
Guided tour to teach you more about London and each landmark
You see London in between each landmark
You can see London from both the road and the river on a London Duck Tour
Cheaper than many Hop-on, Hop-Off options
Start and finish at the same location
Perfect for families and small children
Cons:
If you would like to go into an attraction, you will need to return to it after the tour
While it is not the most expensive option, it's not the cheapest either
You won't make any unplanned discoveries in between landmarks, like you might on foot or travelling public transport
The right option for you depends on your travelling style, preferences, and companions. For an overview of London and some great photo opportunities, an organised tour is the best way to go. If you prefer to forge your own path, walking or taking the tube might be the better option.
Categorised in: London Activities, Sightseeing
This post was written by Matt Watts