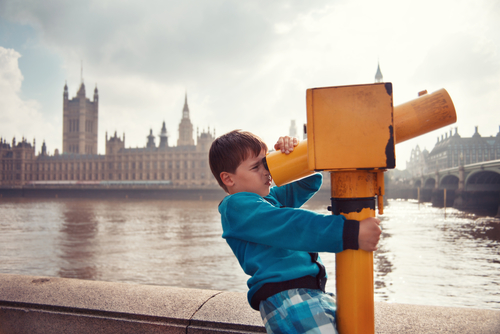 February 27, 2017 11:30 am
London boasts an array of exciting things to do with children whatever the weather. If you're planning a visit and struggling to decide where to take the little ones, you've come to the right place; we have put together a helpful list of some of our favourite things to do in London with your children.
Visit the Natural History Museum
This museum is a big hit with children. It is home to 80 million different specimens from all around the world and offers something to everyone. To top it off, it's free to enter!
Picnic in Hyde Park
Hyde Park is one of London's loveliest landscapes, covering a whopping 350 acres and conveniently located right at the heart of the city. It's a great place to take the kids for a bite to eat and a run-around, or if you're all feeling a little more adventurous, you could go swimming or boating in the warmer months.
Go on a London Duck Tour
Climb on-board one of London Duck Tours' eye-catching yellow vehicles for a tour of some of the most popular landmarks in the city. The tour combines both land and river travel, with a peaceful cruise on the Thames. It's affordable, family-friendly and heaps of fun, whilst giving the kids a little history lesson in the process.
Visit Sea Life London Aquarium
This is the city's largest aquarium where you and your children can journey through a colourful underwater world filled with a beautiful assortment of amazing sea-creatures. You might even catch a glimpse of Nemo and Dory! If your children are the courageous type, you could even feed the sharks on your visit.
Pet Animals at the Farm
There are several city farms here in London, where you can see all kinds of animals and engage in some hands-on activities. Depending on which farm you choose to visit, your children will learn all about how the animals are taken care of and how the farm is run. Vauxhall City Farm is near to our office and where our tours start – you can meet animals, enjoy the café, and even take riding lessons.
Categorised in: Family Days Out, London Activities
This post was written by Innermedia Ltd