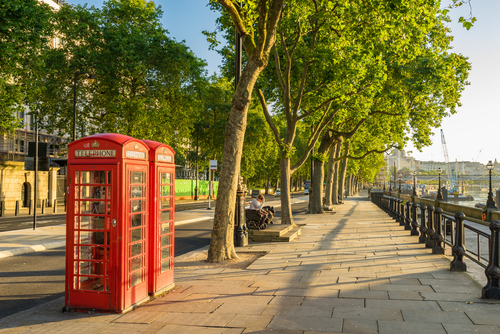 March 30, 2017 11:40 am
With an abundance of rooftop bars and beautiful parks, there are tons of places you can spend a sunny day in London, if you only knew where to look. To make sure you don't waste a minute of the rare British sunshine, we want to prepare you with some great ideas of where to go, just in case the sun manages to peek through the clouds.
A London Duck Tour
London is bursting with history and world famous landmarks and there's no better way to learn all about it than on one of London Duck Tours' distinct yellow vehicles. Combining land and river travel, the tours are great fun for all, whether you're on a family day-out or even a romantic date.
Hyde Park
Each year countless Londoners and tourists head to Hyde Park, home to several famous landmarks and various recreational activities. The park is open all year round but there's something extra special about the atmosphere when the sun is shining.
Battersea Park
Another great place to take a picnic in the summer is Battersea Park, which boasts a variety of wildlife and trees. With captivating history and beautiful gardens at every turn, you won't be short of something to do here.
Hampstead Heath
Another one of London's open spaces, Hampstead Heath is a short distance from Trafalgar Square with plenty of recreational opportunities. Pick your spot on the expansive green space and soak in the sun with incredible views that you're guaranteed to love.
Radio Rooftop Bar
If you're after an alcoholic beverage but don't fancy being cooped up in a stuffy pub on a beautiful day, why not head to one of London's many rooftop bars, such as Radio. Located on the 10th floor of the ME London hotel in the heart of London's West End, Radio is a wonderful place to relish in a cocktail or sip champagne, while taking in the stunning views across the city's skyline and the summer sun.
Kensington Roof Gardens
These remarkable gardens are free to the public but we recommend you check that they are not hired for a private event on the day you plan to visit. This is the perfect location for alfresco drinking on a warm summer evening.
Categorised in: Uncategorised
This post was written by Innermedia Ltd