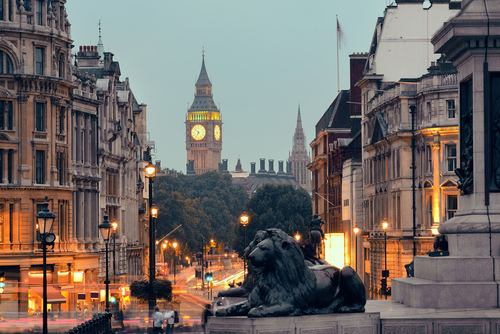 April 1, 2017 11:37 am
If you've finished exploring London at ground level and you're not afraid of heights, don't miss the city's greatest views. Like many cities, London is best viewed from above and there a plenty of places where you can appreciate a panoramic picture, from fancy cocktail bars to upmarket dining. Here are three of our favourite locations.
The Shard
As Western Europe's tallest building, there's no better place to experience a spectacular 360 degree view of the capital city. At 800ft The View from The Shard allows you see up to 40 miles away and is the only place where you can see the whole of London all at once. If you book in advance, you will save 15% on your ticket price.
The London Eye
Located on the South Bank of the River Thames, The London Eye lets you admire remarkable views of the Westminster and St Paul's areas – you can even see as far as Wembley Stadium and beyond. Grab your spot by the window as soon as you enter the pod, to guarantee a great view.
Primrose Hill
At the summit of grassy Primrose Hill, you will find stunning views across the city. Located just north of Regents Park, Primrose Hill was once a hunting ground for Henry VIII and a place where duels were fought, but is now a beautiful place to take a leisurely stroll or stop for a picnic. The park is perfect on warm, sunny days.
Duck & Waffle
If you're looking for somewhere to dine with an amazing view across London, the Duck & Waffle is the perfect choice. By asking to be seated on the east side, you'll have a fantastic view of the Gherkin, Canary Wharf and Tower Bridge. The critically acclaimed restaurant is open 24 hours which means you could even come here to watch the sunrise.
Categorised in: London Activities
This post was written by Innermedia Ltd