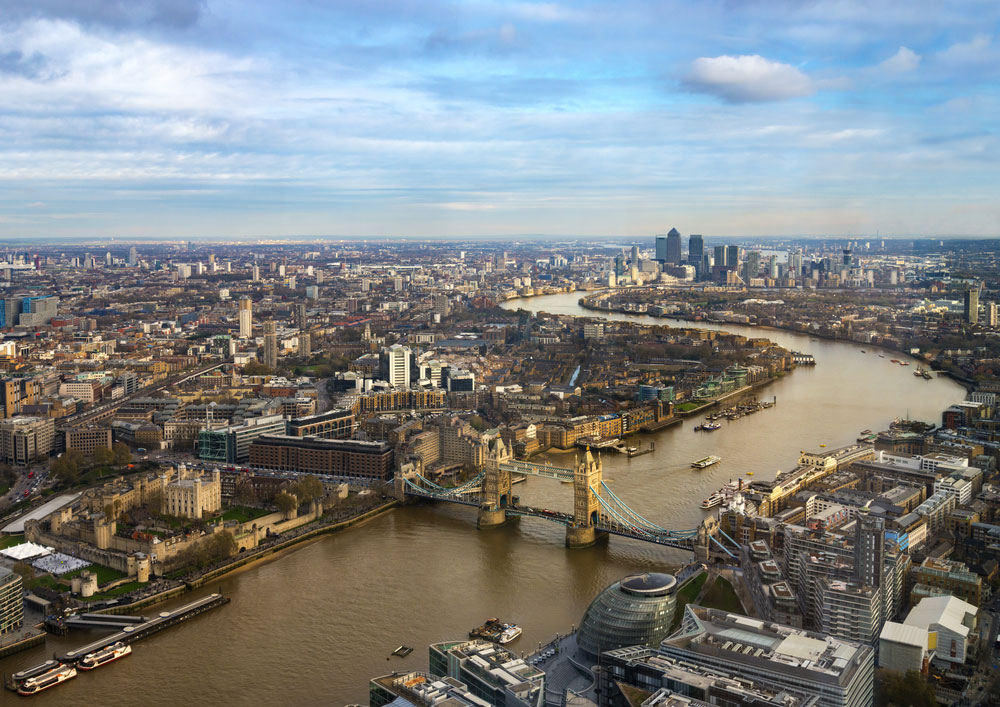 April 21, 2017 10:07 am
At London Duck Tours, we spend a lot of time on the river Thames so we've got to know a lot about it. Did you know that two thirds of London's drinking water comes from the Thames, or that there are more than 15 tunnels that go under it? Here are some more fantastic facts to use in your next pub quiz or impress/confuse your friends with.
The Thames is both tidal and non-tidal, depending which spot you're looking at – it becomes tidal after Teddington Lock.
The river is home to over 119 species of fish, as well as otters, voles, and eels.
The Thames Path is 184 miles long, which makes it the longest river walk in Europe. The river itself is 215 miles long.
There are more than 80 islands in the Thames.
There are over 200 bridges that cross the river – the first was built by Romans.
In 1858 the river stank so badly from the sewerage in it that Parliament had to be suspend – it was called The Great Stink. London's sewer system was built in 1865 because of it.
Westminster Bridge is painted the same shade of green as the benches in the House of Commons Chamber.
Britain implemented rules to make road users drive on the left because of congestion on the Old London Bridge.
The river runs through 7 counties – Wiltshire, Oxfordshire, Gloucestershire, Berkshire, Surrey, Buckinghamshire, and Greater London. It is policed by 5 different police forces, including the Thames Division, which is part of the London Metropolitan Police.
The Thames is called the Isis where it runs between the Cotswolds through to Oxfordshire.
Humans have been settling by the Thames since at least the Neolithic period (around 10,200BC).
Julius Caesar wrote about the Thames (called the Tamesis in Latin) after his second expedition to Britain in 54BC.
Frost Fairs have been held by the river since 1607, where people set up tents by the river with amusements such as ice bowling.
The Thames is the historic home of rowing in the UK – there are over 200 rowing clubs on the river.
Categorised in: Family Days Out, London Activities, Sightseeing
This post was written by Innermedia Ltd