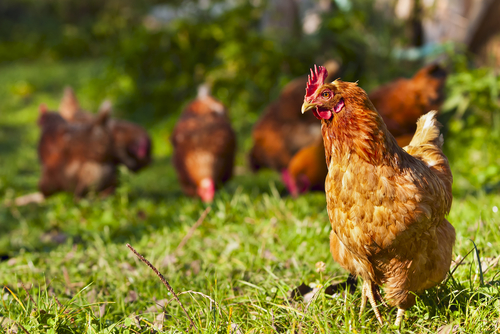 June 13, 2017 2:23 pm
London is an incredible city, but cities tend to have limitations – things like general landscape/geology and overcrowding often mean that certain activities are off limits unless you're willing to travel into the countryside. However, London is truly unique in a lot of ways – here are 4 activities you definitely didn't think you could do in Britain's capital.
Go to a Farm
Farms might be something that you associated with the bucolic countryside – vast open fields, roaming livestock, and perhaps a little farm shop. But did you know you can get all of that in the city? London is home to numerous city farms including Hackney City Farm, Hobbledown, Kentish Town City Farm, and Hounslow Urban Farm. These farms have all the animals that you would expect, such as sheep, pigs, chickens, and even bees, together with educational projects, craft courses, and farm trails. If you want a bit of the countryside without the cost of travelling outside of London (or the time spent on the train), there are plenty of farms to choose from!
Visit a Hindu Temple
You don't need to travel east to find beautiful marble and limestone Hindu temples, you can just take yourself to Neasden to find the largest Hindu temple outside of India. With architecture and craftsmanship that wouldn't look out of place in Jaipur or Agra, the Swaminarayan Temple was constructed in 1995. The temple offers free public tours – remember to leave around 2 hours to complete it properly. Unlike many interesting aspects of London, the temple allows you to take ome time for meditation or reflection in the Maha-Mandap. Visitors are encouraged to do so in the peace and tranquillity of their surroundings. If you want to learn more about the religion, the Understanding Hinduism exhibition is an excellent place to do so, featuring an 11-minute documentary about the Mandir's significance and creation.
Explore an Underground Cave
The tube isn't the only thing snaking around under London's streets – the Chislehurst Caves are a series of man-made caverns carved out by the Romans, Saxons, and Druids. Over the centuries, they have been used as a mushroom farm, music venue, and air raid shelter (to name a few). You can take a guided tour, but rules clearly state that you can't take your pet goat or llama down with you.
Scale a Frozen Cliff
If you're looking for a next-level adventure rather than just a guided tour, why not climb up an icy cliff face? You don't need to go any further out than Covent Garden to find a realistic environment to practice your winter climbing techniques. Vertical Chill has been in London since 2003, offering climbing practice at temperatures between -5°C and -12°C up to a height of 8m with varying steepness and overhangs. If you've never climbed before, they do offer beginners' sessions to get the hang of things.
Categorised in: Date Ideas, Family Days Out, London Activities
This post was written by Matt Watts